SECARS has repeaters supporting the 2 meter and 70 cm band.  These repeaters are located at the Norwich Municipal Water Tower at an elevation of XX feet.  Our 2 meter repeater outputs 75 watts into an XX antenna with YY dBi gain.  Our 70 cm repeater outputs 50 watts into an XX antenna with YY dBi gain.  All of our nets are conducted on the 2 meter repeater.
Our 2 meter repeater coverage extends north to Danielson, CT; south to Long Island Sound, east to Stonington, CT and west to East Lyme, CT.  This repeater is connected to Echolink, allowing users to connect to Southeastern CT from anywhere in the world.
SECARS also features a digipeater on 144.390 for extending APRS coverage in the local area.  Future planned enhancements include re-establishing our packet node and BBS.  Check out our repeaters the next time you are mobile or check in to one of our many nets.  We look forward to meeting you!
N1NW Repeater Frequencies
| | | | |
| --- | --- | --- | --- |
| | | | |
| | | | |
| | | | |
| | | | |
| | | | |
| Packet Node (N1NW-4) Off Air | | | |
| Packet BBS (N1NW-7) Off Air | | | |
N1NW 2 Meter Repeater Coverage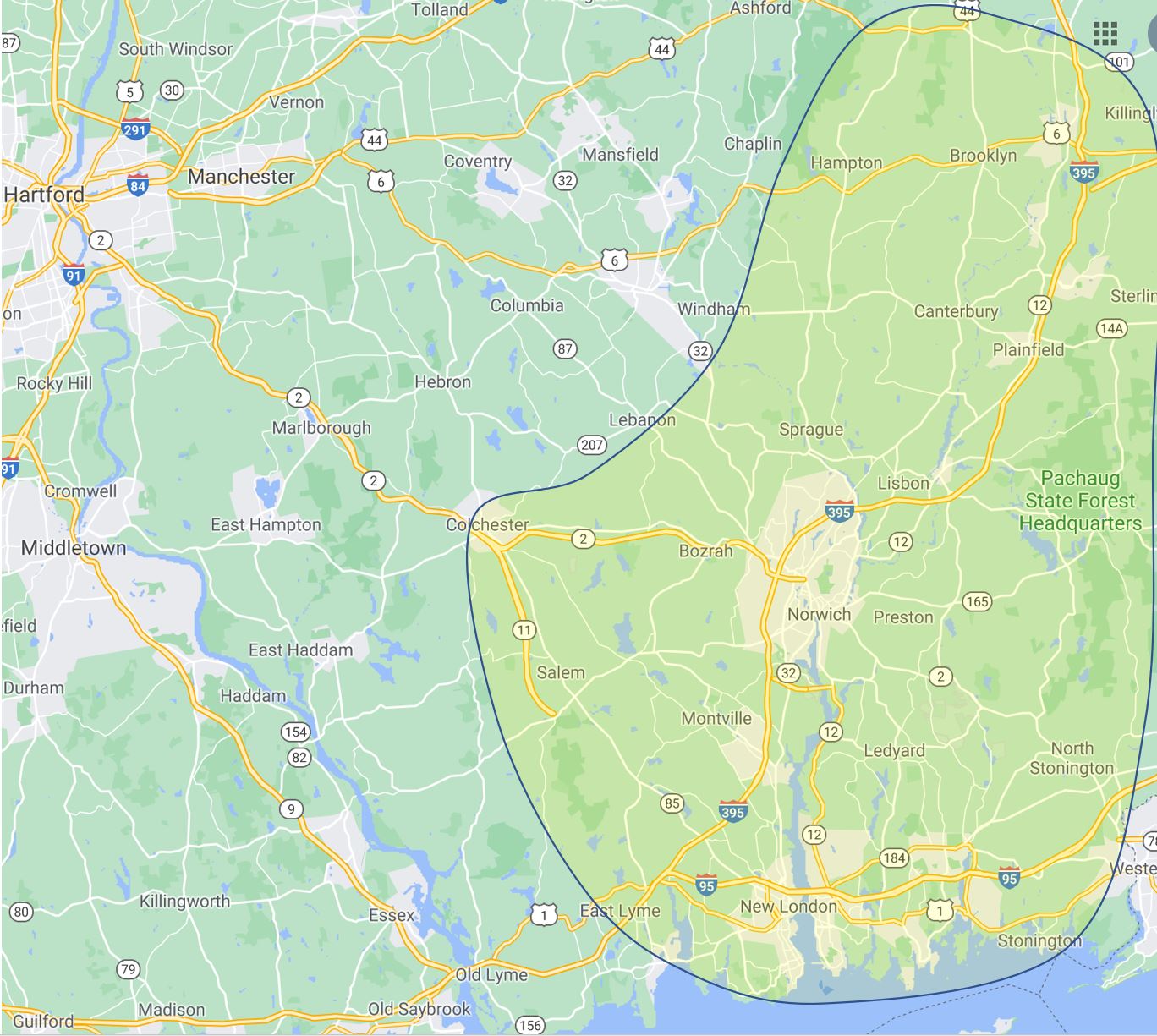 Views From The Antenna